Fone Haus is hyper excited to humbly announce the OPENING of the NEW BIGGEST flagship store in Papua New Guinea located in Waigani – Port Moresby. The modern premium, design comes with a world-class shopping experience. The Newly opened Flagship is situated in the Waigani Central compound, with CPL – Stop & Shop.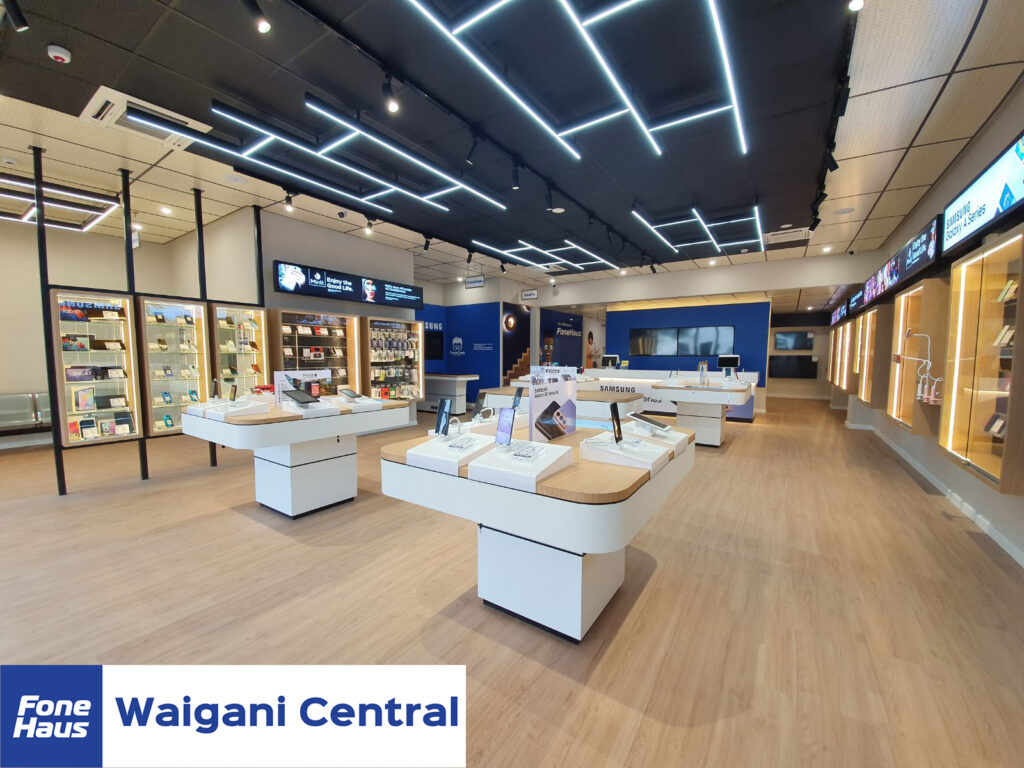 Having the best modern displays, with guaranteed quality you would expect at Fone Haus, The shop is the biggest mobile phone retail shop in PNG giving you more room to shop.
Customers in Port Moresby can now have the BEST shopping journey with the refurbished Waigani Fone Haus in a new-fashioned, safe secured, spacious car parking location. The bigger room, the more the friendlier staff to assist with your shopping decisions! Also, one of our very friendly resident "Fone Geek" on location to have answers to your tech confusion!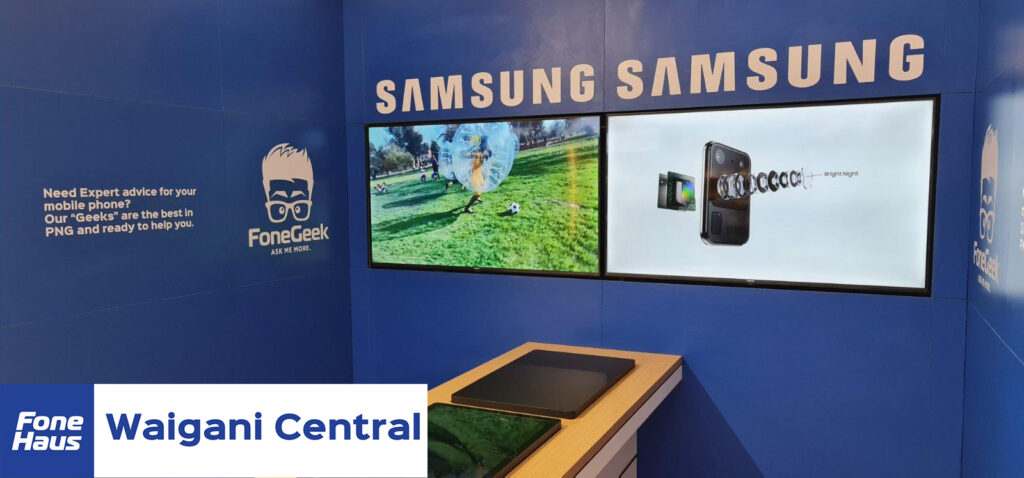 The Interiors are designed to perfection with the use of premium displays and cabinets with the latest live displays that guides you in terms of phone comparison! Yes, you now have the option to choose using the present-time technology to glace with your "Specific" choice when shopping.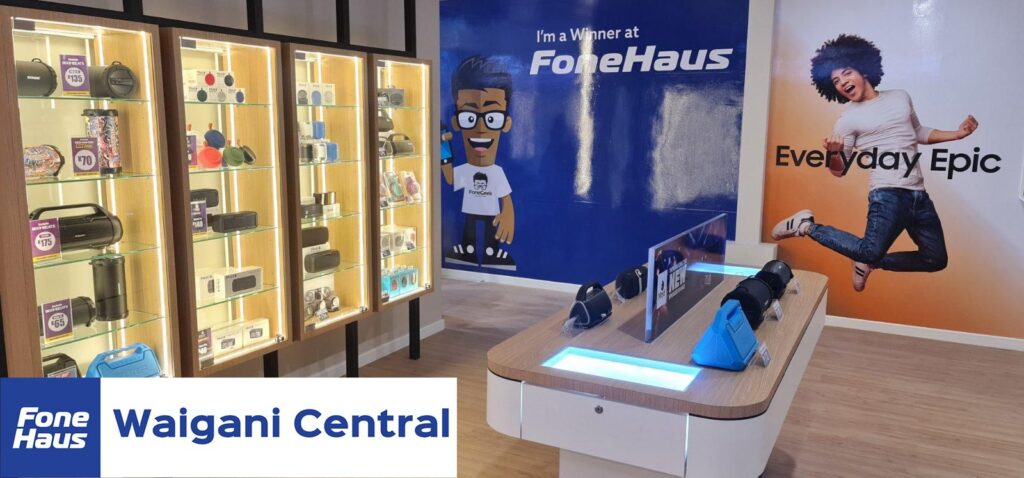 We have each specific section for your specific needs! If you are shopping for gadgets, we have the latest gadgets and accessories and off course, mobile phones from the big brands to choose ranging from K49 to the High-end Premium smartphones.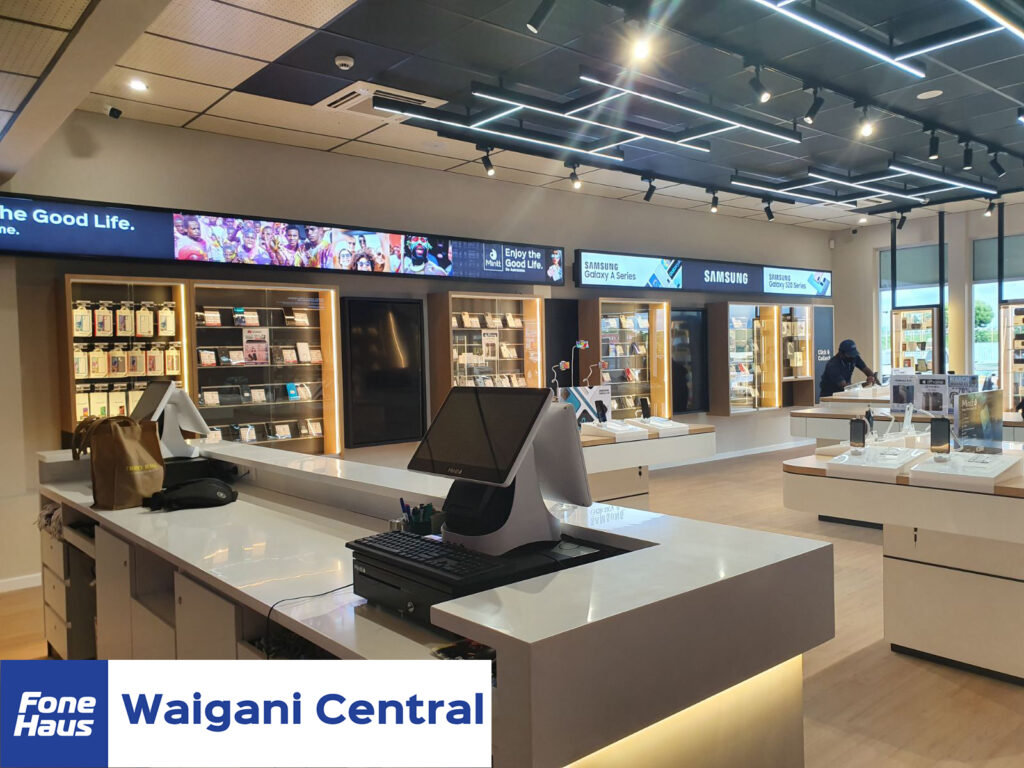 Located also is the "Fone Fix" outlet that has a bigger room for repair for all Mobile Phone problems, Our highly trained technicians (Fone Doctor's) are available to "FIX IT"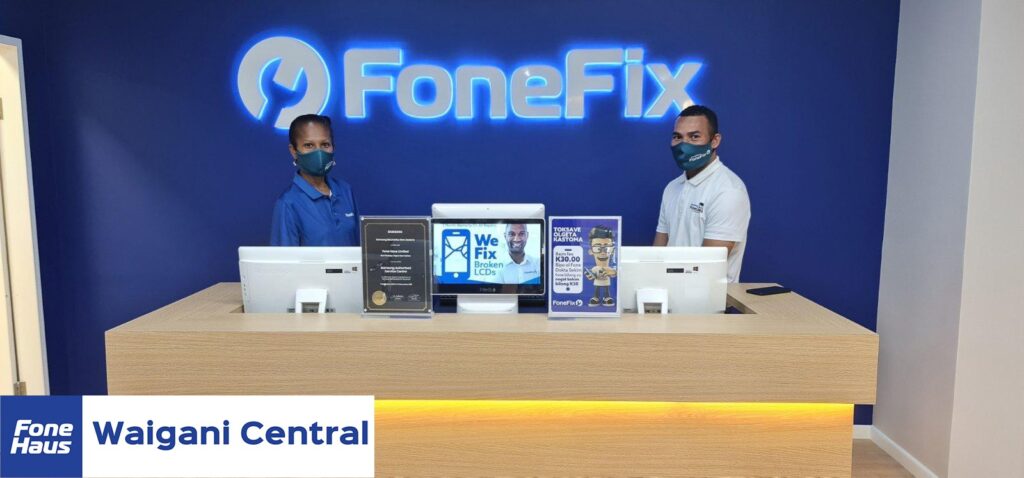 Our wholesale, also is situated in the same room for all your EVD, FLEX and Cigarette purchase!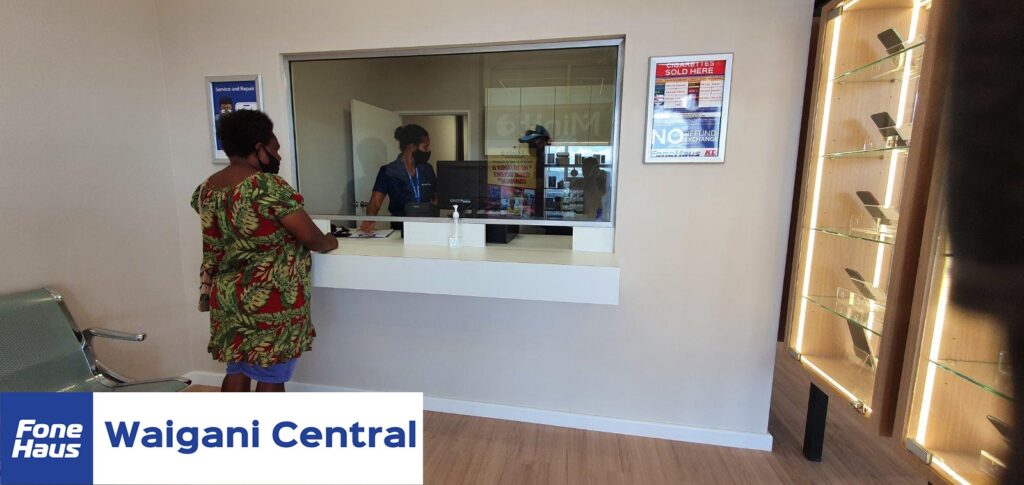 Fone Haus has got you covered with the best retail shops for the latest mobile phones and accessory needs in PNG! We have 16 shops across Port Moresby, Lae, Mt Hagen, Kokopo and our recent opened Kiosk in Goroka Brian Bell. We are here to provide you with the Best Shopping Experience!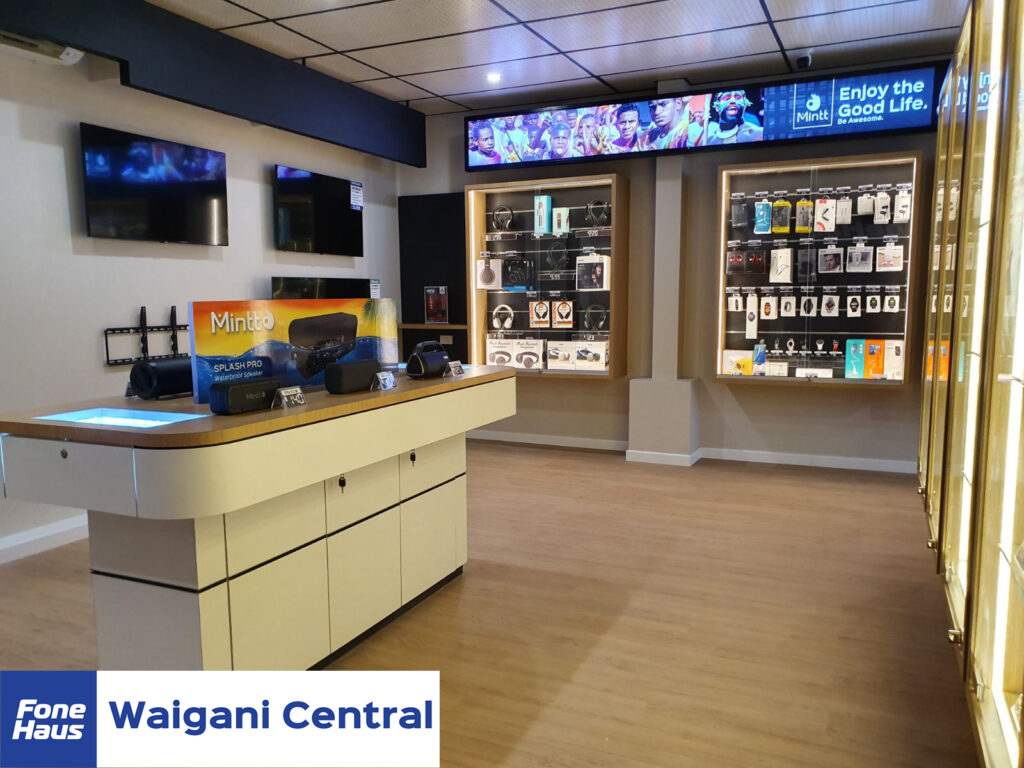 We also have the Online Shop 24/7 from the comfort of your home with just a click, you can collect at any of our Fone Haus shops or we can deliver anywhere in PNG! Please visit us at www.fonehaus.com.pg