Fone Haus is excited to have launched its NEW Mobile App on Google Play Store for Android Users. You can now browse, book a repair, or view specs, and place your order using your smartphone anywhere you are and SHOP!!! Take all the time you need to go through every specification of your preferred product, compare and add to cart, and checkout in seconds!
Having this convenience in the comfort of your home, office or basically anywhere and, anytime with our 24/7 online shop. You can now have access to over 100 products that we have in our retail shops.
From budget phones to mid-ranged, High-end, to Premium smartphones, Tablets, Accessories, and Gadgets!
We offer more choice for your money giving you a variety of products to choose from anywhere you are! We are here to make your life easier and, your shopping convenient.
Simply Install the FONEHAUS APP on your Android device and shop 24/7 wherever you are in the comfort of your home, or Office.
Once you have the Fone Haus Mobile App, here is how convenient this works:
Log in using either Facebook or your Gmail Account after you have installed the app in your device.
HOW TO SHOP!!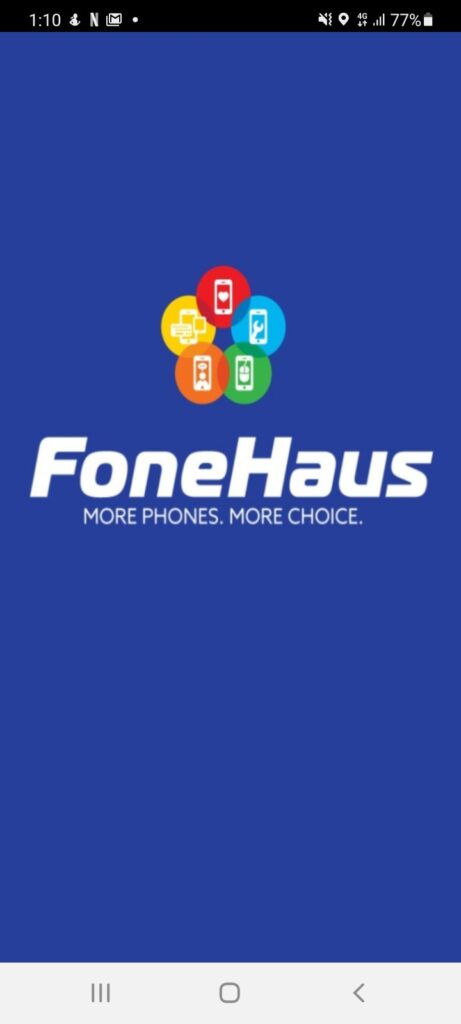 Step 1:
After the Fone Haus APP is downloaded and installed on your smartphone, Once the App is open and you enter your email address and password, it will bring you to the App Home screen.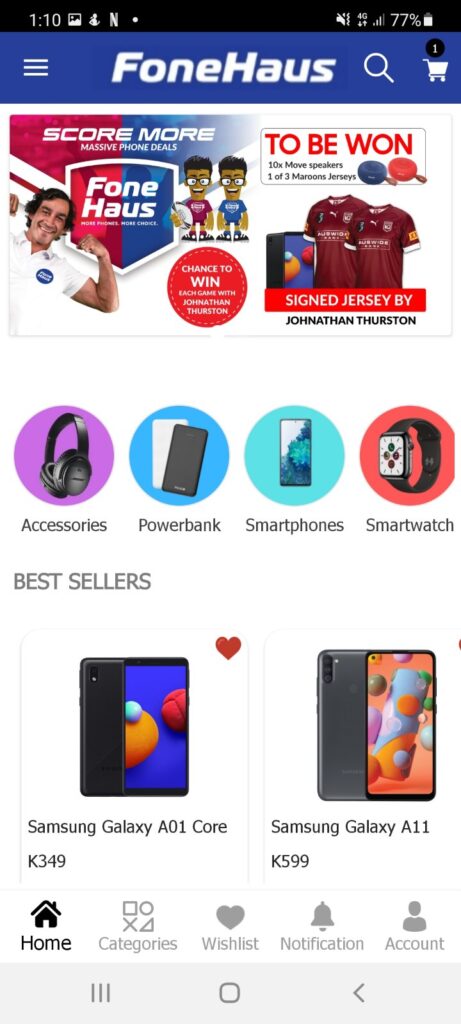 Step 2:
You can now view the lending page on your smartphone (HOME) You now have access to available product categories such as Smartphones/Accessories/Tablets etc.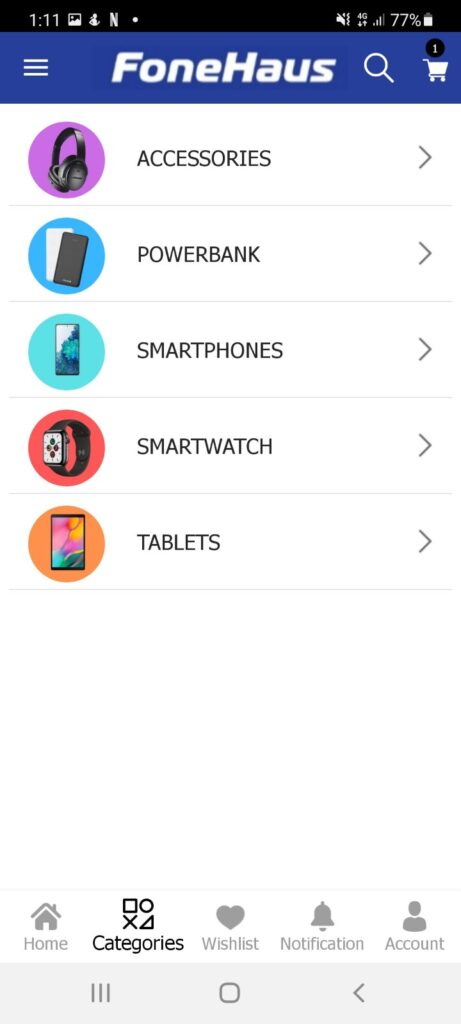 Step 3:
You then select a category and it will lead you to all available items under the category. Or you can click on the search icon (Above right) and type in your item.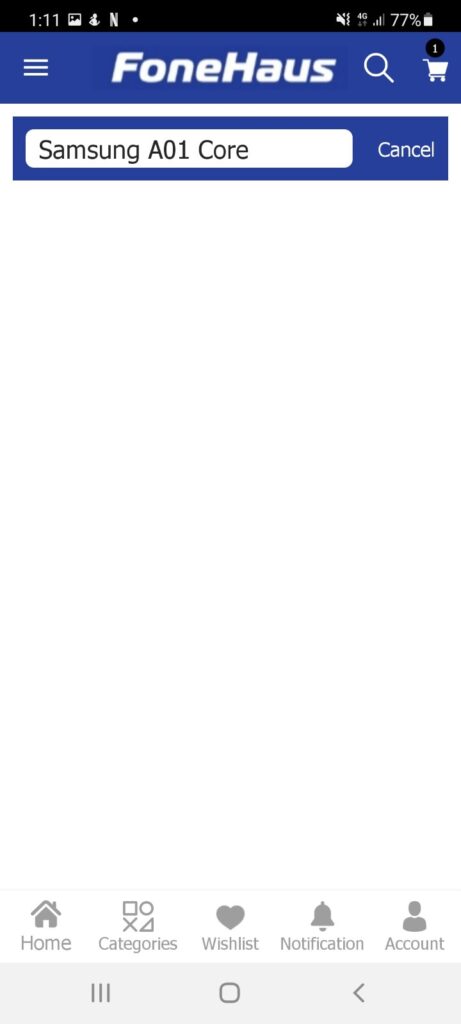 Step 4:
You can now search by typing in your selected item and searching. If you are satisfied then you move to the billing details. If you want to add another item, Repeat step 4 and add another item.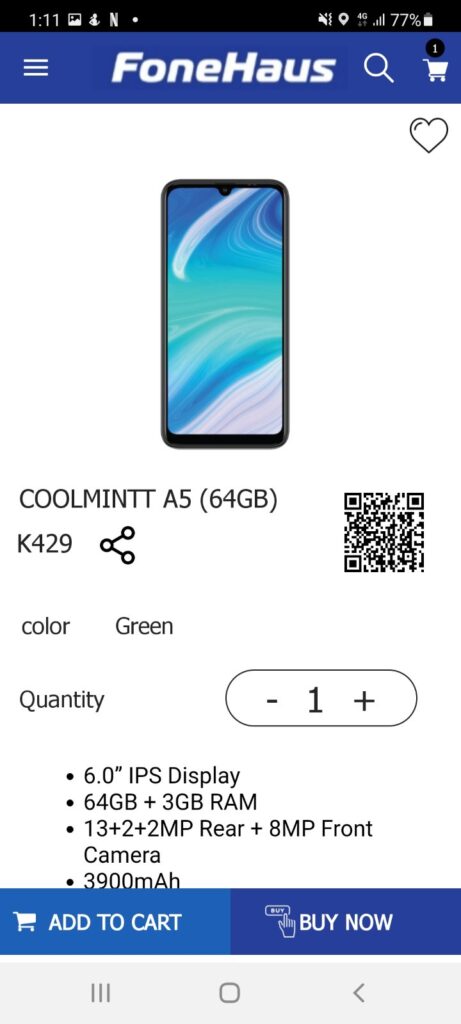 Step 5:
You now can have another item added to your CART and you are now ready to Place your order and do the payment.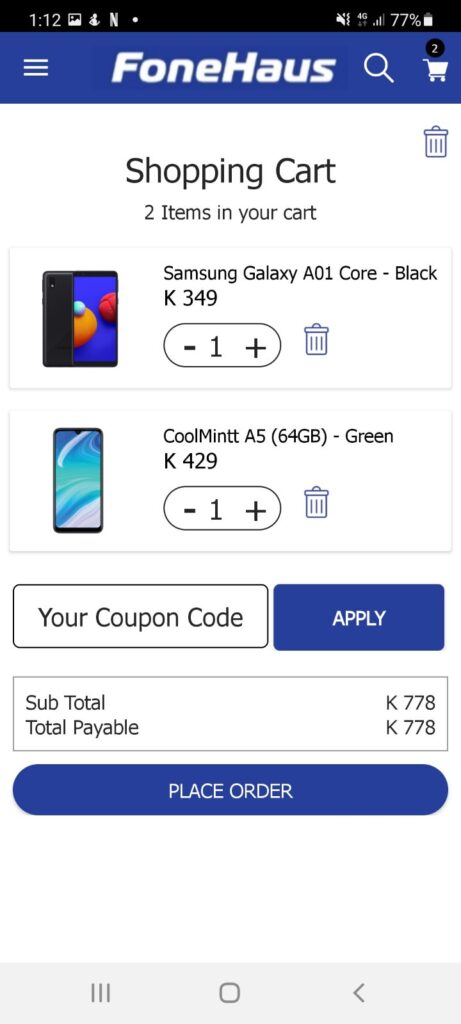 Step 6:
You now have a list of items, Total costing, and options available if you want to increase or decrease quantity. then you PLACE ORDER!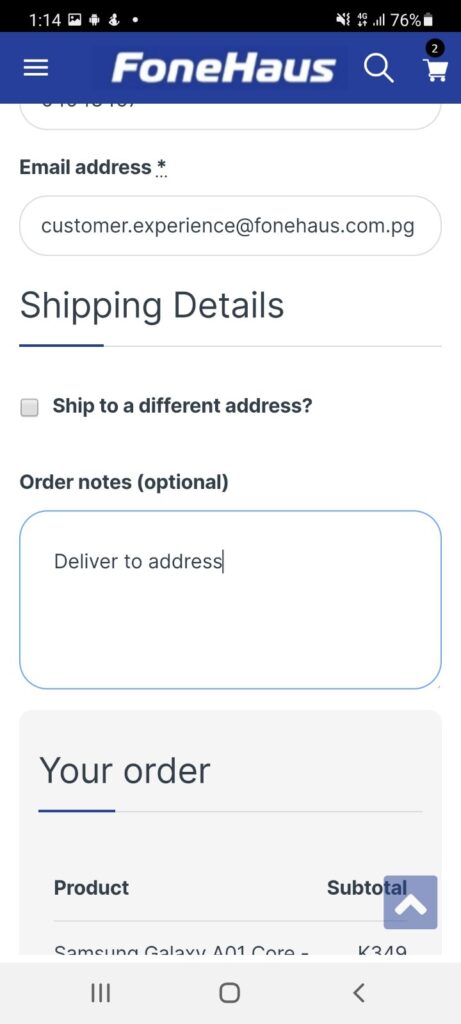 Step 7:
After placing the order, you will be required to enter your details and the receiver's details to where you want the order to be delivered or a Fone Haus shop of your choice!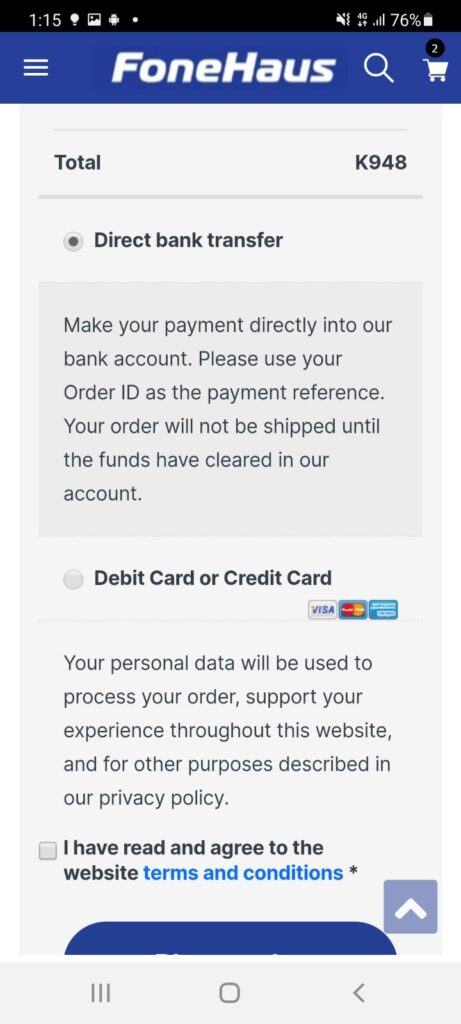 Step 8:
After completing your details, you are now ready to pay! Choose either Direct transfer (SMS Banking/Bank Deposit/Internet Banking) or Debit or Credit Payment! You then have an option to Pick up at a Fone Haus Outlet (FREE) or pay for "Freight" if you do not have a Fone Haus Outlet in your area (Province)
Check Out
We will DELIVER to a Fone Haus SHOP or your SPECIFIC pick up location (Delivery Charges Varies depending on order and weight)
Our delivery partner TNT has got you covered with reaching to the remote parts of PNG to deliver your communication needs
We are here to give you more choices, More Payment Options with your everyday communication needs in PNG!