Madang Resident's! WE ARE HERE! 🙂
Fone Haus is excited to be now serving in beautiful Madang with the opening of our new, first ever shop to meet the demands of our customers in Madang with one of the best shop in Papua New Guinea located along Kasagten road, in the Ela Emporium in town next to labels.
<iframe src="https://www.google.com/maps/embed?pb=!1m18!1m12!1m3!1d3973.3272151287665!2d145.80206951389653!3d-5.211174953964839!2m3!1f0!2f0!3f0!3m2!1i1024!2i768!4f13.1!3m3!1m2!1s0x68f5e7126b7351bb%3A0x97dd3d52873604ab!2sFone%20Haus%20Madang!5e0!3m2!1sen!2spg!4v1631245690774!5m2!1sen!2spg" width="600″ height="450″ style="border:0;" allowfullscreen="" loading="lazy"></iframe>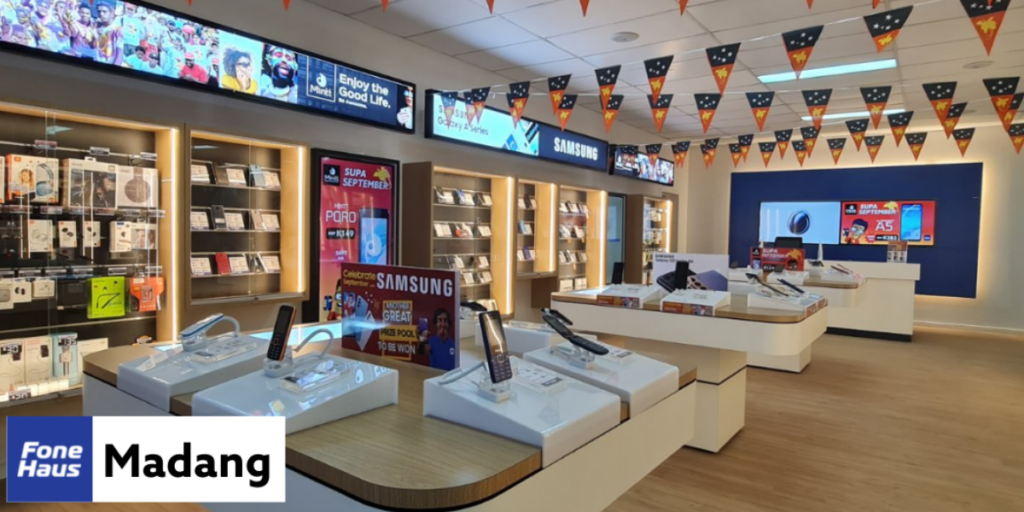 With new premium design comes a premium shopping experience. Packed with the best modern displays for our customers plus the guaranteed quality you expect at Fone Haus, Madang residents can now purchase all of your mobile phones and gadgets needs in style and walk out with a premium shopping experience.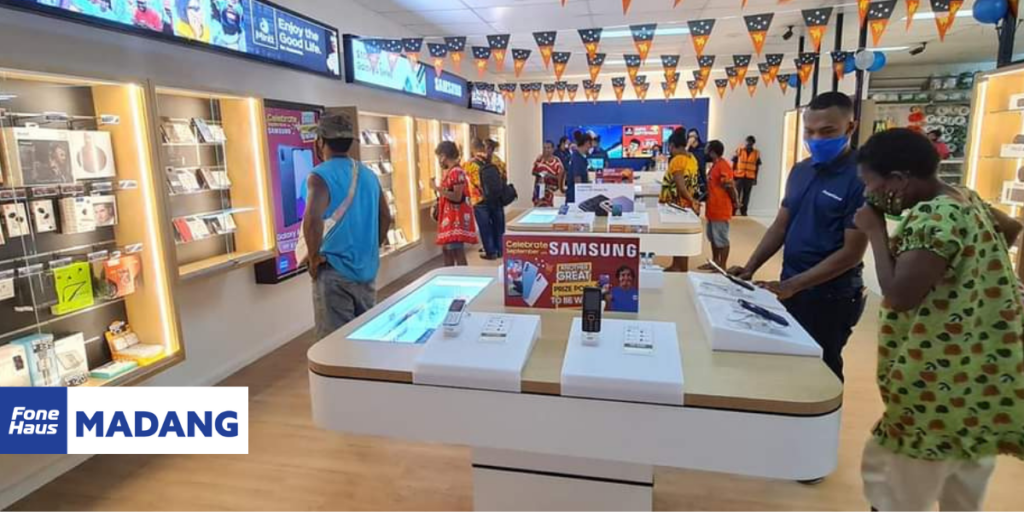 We are humbled to giving you more room to shop and experience our live displays and stylishly designed cabinets with all the latest gadgets and accessories from a variety of big brands to choose from with quality, and affordability.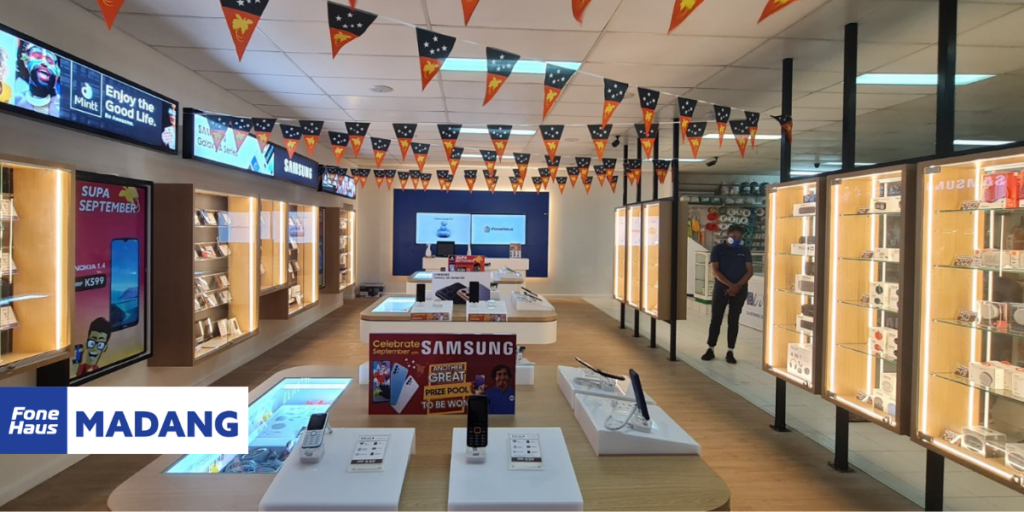 Having a specific section for your needs, our basic phones starting at K49 to the premium smartphones. Having more than 100 gadgets and accessories to compliment your needs. Our lovely staff will be happy to assist you with the best advice or mobile comparison when shopping to purchase a smartphone or accessory. 🙂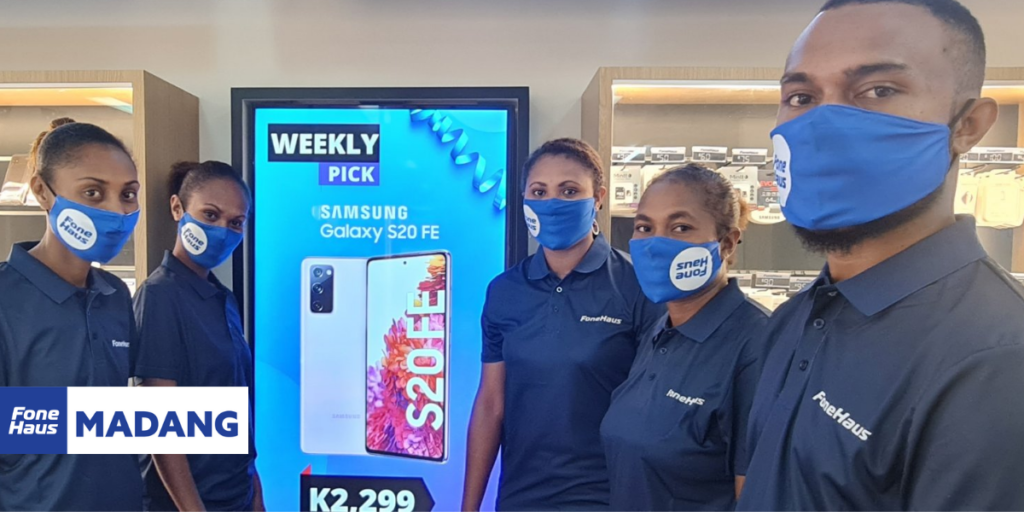 Being the seventeenth Fone Haus shop across PNG, we will be opening from 8am to 4:30pm Monday to Friday and 8am to 12pm on Saturday's.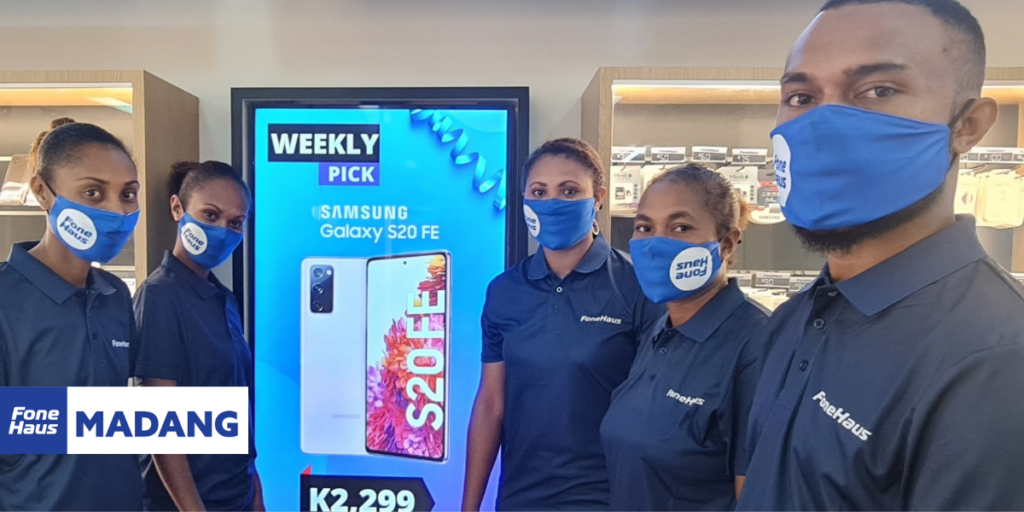 Head on over to our Fone Haus shop and our friendly staff will be happy to assist you. You can also install our Fone Haus mobile App at:
https://play.google.com/store/apps/details?id=com.fonehaus.app and shop online and collect at a Fone Haus shop.