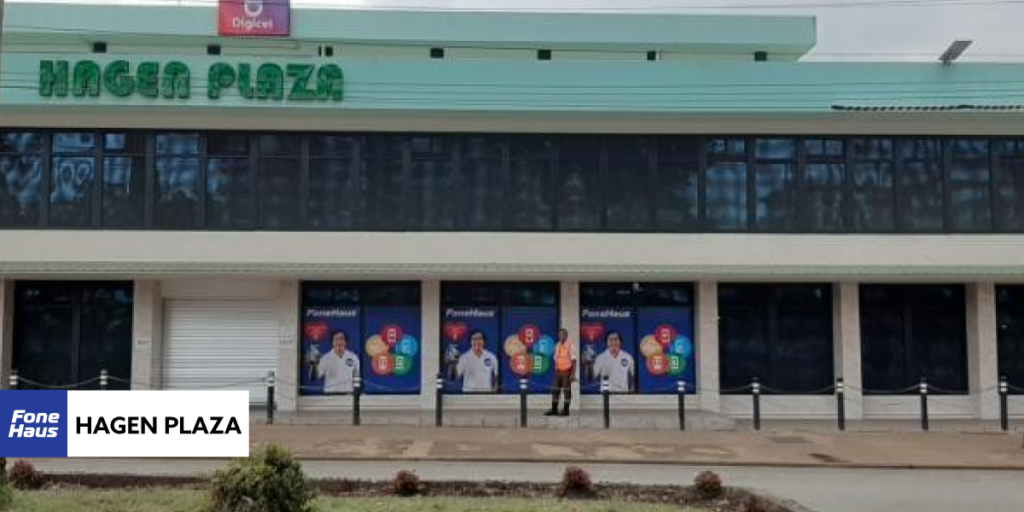 Fone Haus is delighted to be opening the second shop in Mt Hagen. We welcome a new and premium styled shop in Kange land! 🙂
Located in Hagen Plaza, you will not miss the attractive, eye-catching Fone Haus shop!
Built with quality and having a deluxe display and cabinets, finished with quality service, you need to pay a visit and feel the welcoming and best in-store experience!
We have all your mobile phone and accessory needs all available at our newly opened shop in Hagen plaza, you will not miss it.
Having over 100 basic to high-end smartphones, the latest gadgets, accessories and anything you would require for your communication expectations. We have more choices for you to choose from with exceptional prices and quality guaranteed.
Basic smartphones starting at K49 to the premium smartphones depending of your liking or need. 🙂 The best Bluetooth speakers starting at K30 for quality amplified sound!
Our friendly staff will assist you with choosing the best brand or features that you require! Even explain to the simplest explanation of the features or usage of a gadget that you would be interested in.
Visit our Fone Haus Hagen Plaza shop if you are in or passing by Mt Hagen for the best solutions to your communication needs.
You can also have our Mobile APP installed in your smartphone:
https://play.google.com/store/apps/details?id=com.fonehaus.app or visit our 24/7 online shop at www.fonehaus.com.pg and order online and collect at a Fone Haus shop near you or pay inclusive of freight and we will deliver to you wherever you are!