We are days away from Christmas and it gets busy with the last minute shopping, gift hunting for a family member or a secret friend. Queues can be terrible whilst shopping for the perfect gift. At Fone Haus, we are here to provide you with the best results for your communication needs, gadgets and more.
With 18 shops across Port Moresby, Lae, Mt Hagen, Kokopo, and a kiosk in Goroka, traffic into our shops during the festive season is chaotic! Hence, we have improved our online shopping experience to help lessen your shopping time with our Click and Collect shopping journey.
With access to the Website: www.fonehaus.com.pg or our newly created innovative mobile APP that was created: https://play.google.com/store/apps/details?id=com.fonehaus.app you can now have this installed in your phone or Laptop to browse through our easy to use menu.
We have over 20 Click and Collect purchases done in a week from different countries around the world shopping for their family in PNG and have guaranteed the best results and customer feedback to their shopping experience at #FoneHaus.
To make your online shopping process easier, we have steps for both your smartphone, and also the laptop edition "Guide" to help with your experience with these 7 simple steps.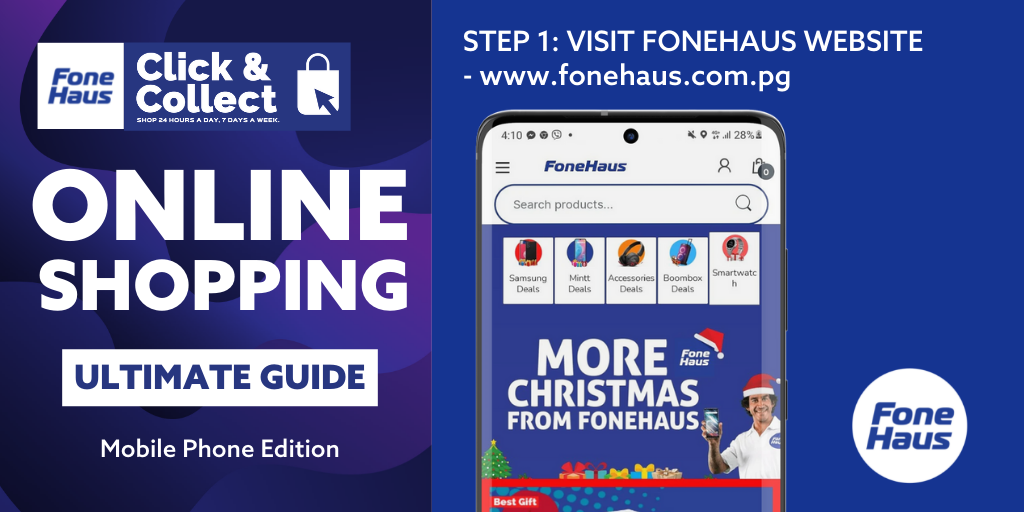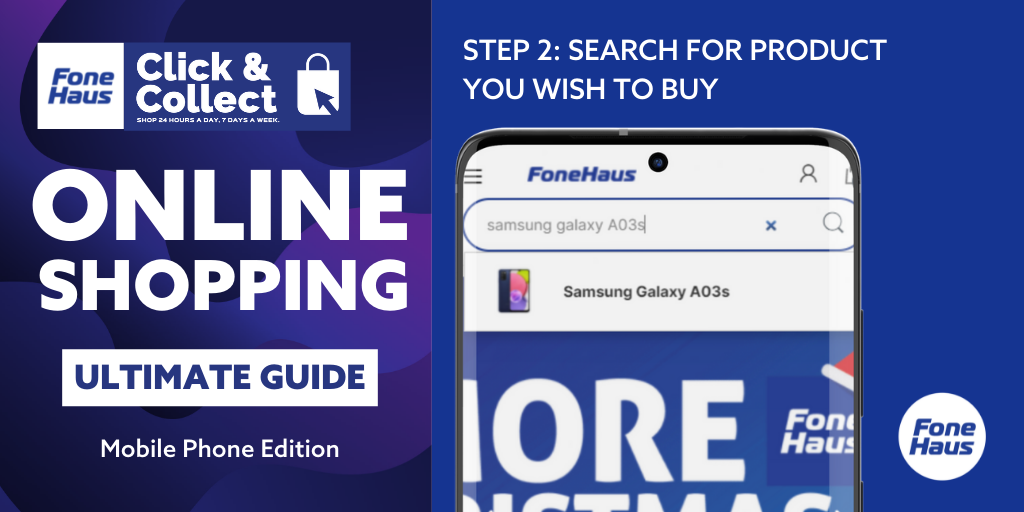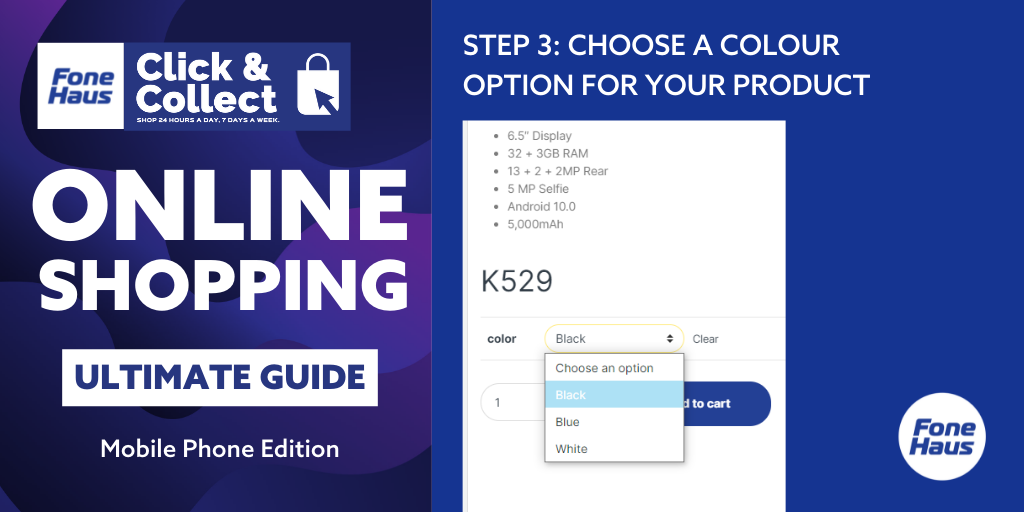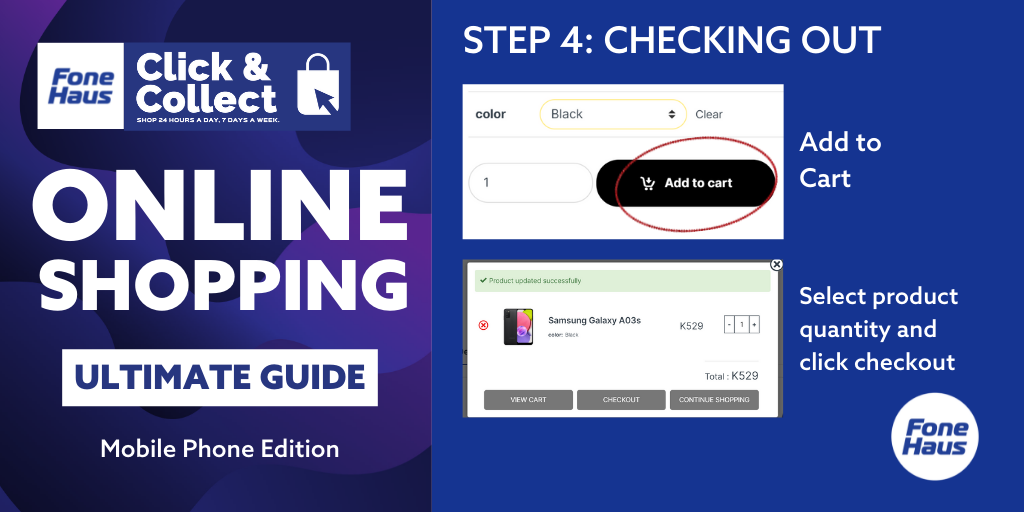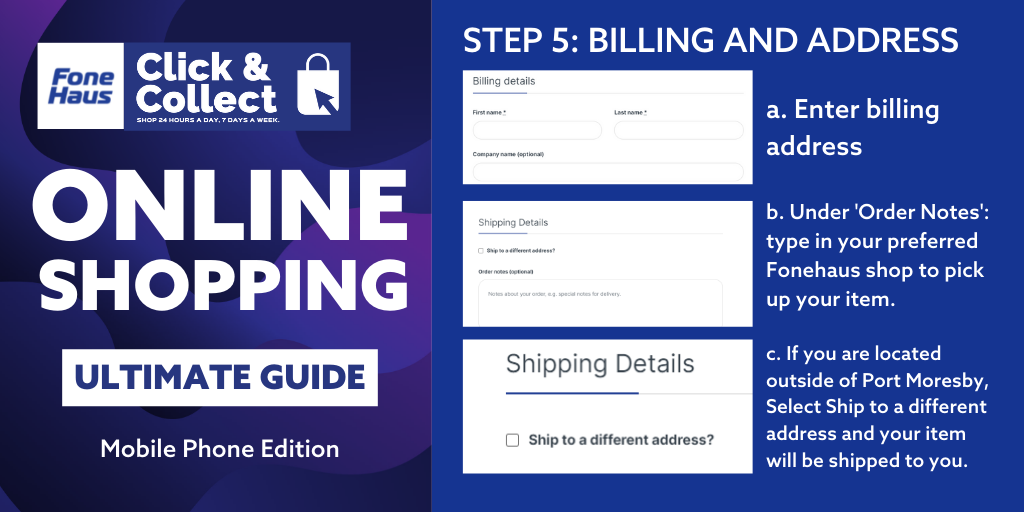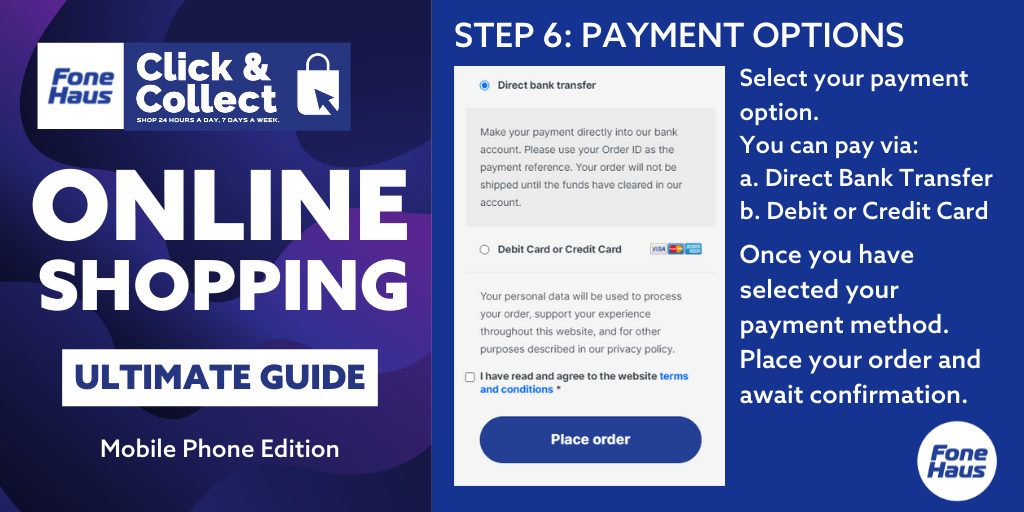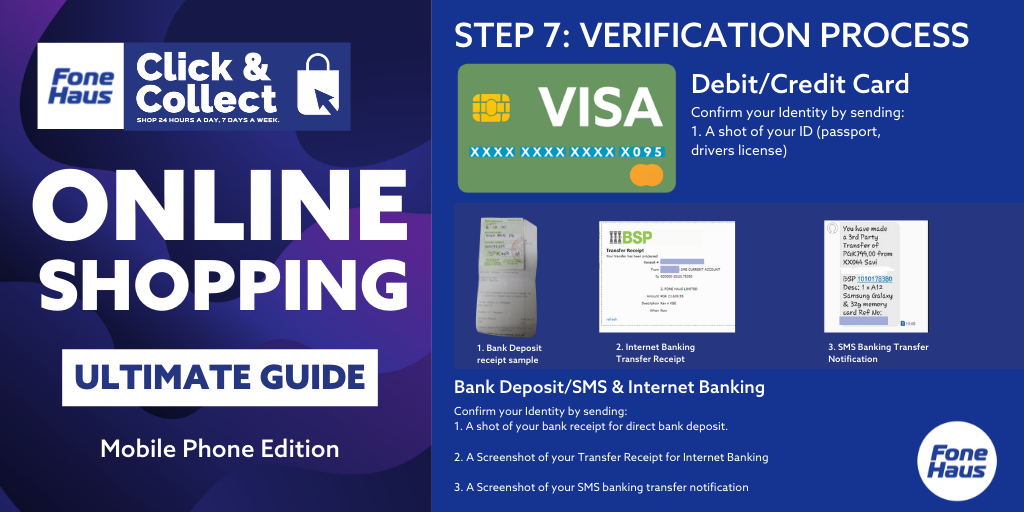 NO MORE QUEUES with this 7 EASY steps, we can have all your communication needs priorotized and stock availability reserved (In the event that there is very limited stocks) then you can collect at a #FoneHaus shop or delivered to you. Shop online with us by visiting www.fonehaus.com.pg or Installing our mobile APP for android users on PlayStore: https://play.google.com/store/apps/details?id=com.fonehaus.app