Galaxy Z Fold5
Unfold an immersive entertainment experience with a massive 7.6″ screen.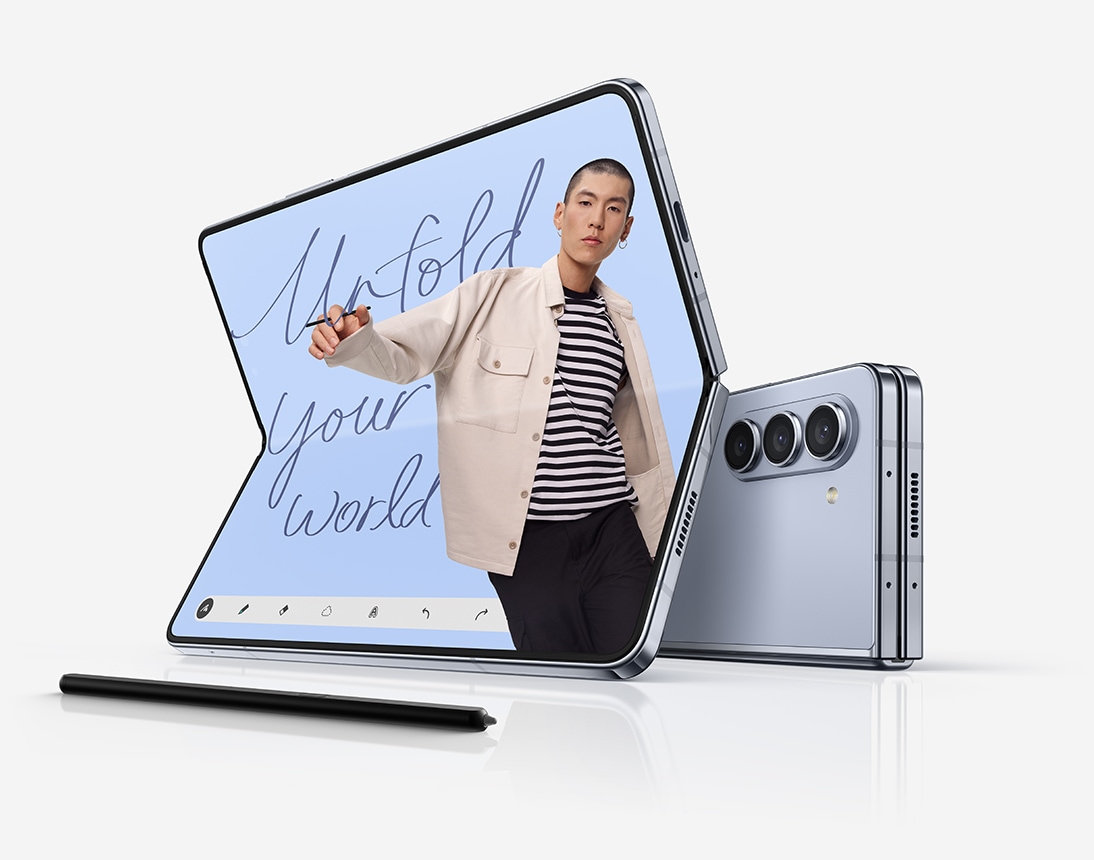 Go big. Live large.
Unfold more with an expansive screen and immerse yourself in your favorite entertainment no matter where you are with Galaxy Z Fold5.
Take the big screen with you
Unfold a stunning, immersive 7.6″ screen reimagined to bring you gaming like never before, cinematic viewing and improved productivity.
Multiple apps.
One screen.
Multi-Window View takes your multitasking to the next level. Keep three windows open on one screen, so you can stream, shop, browse and play more.
Powerful gaming with Snapdragon® 8
Power your road to victory with the upgraded hardware and software of Snapdragon® 8 Gen 2 Mobile Platform for Galaxy. This high-performance processor fuels champion-level gameplay.