PNG's leading mobile phone and technology company, Fone Haus, is providing more ways for people to connect. A new look and new company positioning,
More Phones. More Choice, is revealing 10 years on their new commitment, strategy and purpose as a mobile phone supplier. This is continuing Frankie Gui's idea "to supply innovative new ideas and products to customers right across PNG." Fone Haus is expanding across PNG and in the South Pacific.
As part of the Fone Haus promise to deliver more to customers, the company is introducing the "Fone Haus new enhanced customer experience" with a brand and store update and new locations being rolled out over the next 12 months. The new Mt Hagen store location, opened in April this year, is providing More Phones and More Choice to the people of Mt Hagen and is the start of the nation-wide enhancement programme for customers.
"More Phones. More Choice" sums up the philosophy and approach of Fone Haus. We provide PNG's biggest range of phones to suit every budget, with over 120 to choose from. We offer the best entry level quality mobile phones as well as 100% guaranteed major international brands including Samsung, Huawei, Mintt, Digicom, Oppo, Apple and Nokia. We are known for our great quality and unbeatable prices. We offer more technology, more value, more choice and knowledge and we are committed to delivering more to help people connect easily and affordably."
Damian Ames General Manager, Fone Haus.
As part of its landmark 10th birthday, Fone Haus is launching new products and customer service enhancements throughout the year. Fone Haus is enhancing its online ordering, whilst offline there will be greater access and more locations as Fone Haus expands. Instore, customers will enjoy a state-of-the-art customer service experience that is set to become standard across all Fone Haus locations. Fone Haus will offer customers more knowledge and in the coming months will be launching "More Know How" at every Fone Haus store."
Launched and available now is PNG's best mobile phone repair service, "Fone Fix" ensuring that there is great after sales repair service available. Fone Fix is the only authorised Samsung Repairer in PNG, has qualified technicians, using quality original parts and is a guaranteed repair service.
Jim Gui, MD of NWTL Group confirms the developments: "We understand how important our customers mobile and smartphone devices are to them. So our Fone Fix locations across PNG diagnose and fix our customers devices quickly and affordably.
Our Promise is to always offer competitive prices on more of the best national and international brands. We promise to provide more service while maintaining our integrity as a company serving Papua New Guinea and the South Pacific. These are the trademark qualities that we at Fone Haus have stood by for over a decade and it's part of our Vision.
We promise our customers they can shop for a mobile phone or device at our stores and online with more confidence at Fone Haus."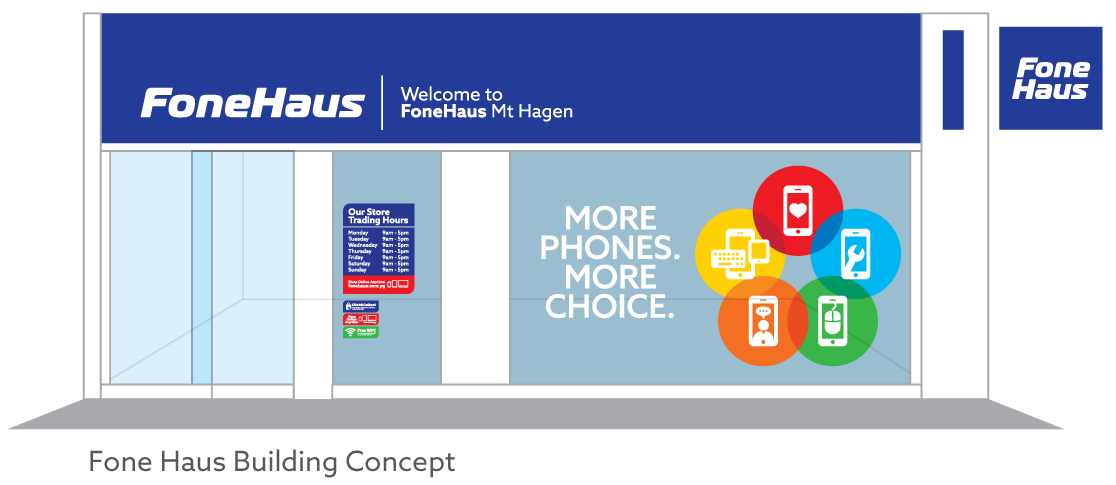 More Locations:

Port Moresby
Waigani – Head Office also Fone Fix | Vision City | POM Town | Boroko
Lae
ANZ Lae | Brian Bell Lae | Lae BSP Top Town & Lae Top Town
Kokopo
Mt Hagen
International Locations
Timor  Leste
Timor Plaza & Colmera
Malaysia
Ipoh